If you still have incandescent or fluorescent bulbs installed in your fixtures, chances are that you're using more electricity than you need to. Even if those old light bulbs are still working, you can save money by replacing them now rather than waiting for them to burn out.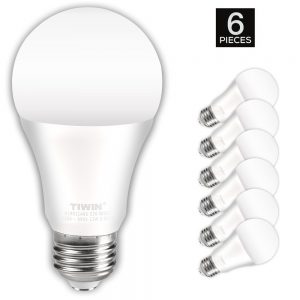 Consider that a 100 watt A-19 regular household incandescent bulb burning 4 hours per day costs about $40.00 per year in electricity costs to run. An 11 watt LED household bulb burning the same 4 hours per day only costs $4.34 annually in electricity costs. The LED bulb costs around $3.50 so you actually save $32.16 the first year by using an LED bulb! If you consider that the LED bulb last for 7 years or more, you will not have to buy a replacement bulb for all that time. That saves you even more if you're not replacing that bulb every year. The more hours per day that fixture is on, the more you will save.
No one likes to waste money, and I think we all want to do our part to help save the planet. LED bulbs are the best way to save money on your household expenses AND to save energy. And I haven't even mentioned that you will save in air conditioning costs because the LED bulbs are much cooler-burning.
For more information on calculating your energy savings, please visit my page: Energy Savings Calculator: A simple, easy to use formula.
 If you are interested in knowing more about air conditioning cost savings, click here.