October 29, 2015
Best Ways to Lower Your Electric Bill: Use LED Light Bulbs and LED Fixtures
A few months ago I was wondering how to cut my energy bill. I'll bet you have wondered this same thing. With the rising costs of electricity, people are looking for creative and responsible ways to save energy. The number one way to cut energy costs (other than installing a solar panel system) is replacing inefficient light bulbs and fixtures with LEDs. Depending on the types of lights you are using, lighting can be one of the biggest energy-users in your home or business, and cutting down on the wattage you are using will also cut down on light-generated heat, and in turn will also lower your air conditioning usage.
So, where should you put LED bulbs?
People have asked me, "Should I buy LED bulbs?" The answer is a definite, "YES!". LED bulbs are designed in many shapes and styles now, so chances are that you will be able to find LED bulbs that will fit into your current fixtures. If your fixture is old or not working, there is definitely a new LED fixture, or a fixture that will accommodate an LED bulb, which will be appropriate to replace it.
Just to give you an example of energy savings you can achieve in a specific area, I have eight recessed cans in my kitchen (shown below), and I replaced the 75 watt halogen bulbs that were in them with 11 watt LED BR30 floods. There are even lower wattage LED BR30 bulbs available here, which will save even more energy. Using my simple energy savings calculator formula, I can calculate the energy I will save annually since I've replaced these bulbs. Here is the calculation: (75 minus 11, times 1456, divided by 1000, times $.18). I will save$16.77 in electricity per year for each recessed can and I have eight cans, so that's $134.16 per year just in energy savings. If I paid around $10 per LED bulb, it will take less than a year for the bulbs to pay for themselves in energy savings alone. Considering that they last for 5 year or longer, I will also save on the cost of the replacement bulbs I now won't have to buy, which adds a few more dollars to my savings, PLUS my kitchen stays much cooler now, so I'm saving on air conditioning costs and not sweating while I'm cooking in the summer. Many people spend much more than four hours per day with their kitchen lights on, so the savings there would be even higher!
Here are some examples of where LED bulbs can be used:
Kitchens
Lamps
Garages
Offices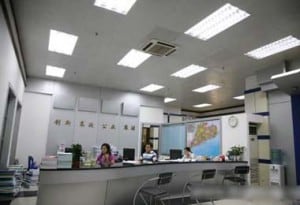 Porch Lights
Security Lights
Landscape Lighting
Contemporary Rock Durable 5-Light LED Landscape Kit
Recessed cans
Track Lighting
Illuminada 19193-000 4-Light LED Adjustable Fixed Track Luminaire
As you can see, LED lighting is now being used everywhere and in every type of fixture and setting. LED lighting is the present and future, and most lighting manufacturers have totally retooled their factories to produce LED bulbs and fixtures, and aren't even making any other types of lights any longer. People will have to start replacing older bulbs with LED's and in some cases will have to replace their fixtures as well. For fluorescent fixtures, old ballasts may also have to be removed so that the tubes are connected to the sockets.  For more information on replacing fluorescent tubes with LED tubes, please visit my page: LED T8 Tube Replacement. If you would like more information on replacing CFL (compact fluorescent) lamps, visit my page: How to Choose LED CFL Replacements. I also go over the different types of light bulbs on my page: Choosing LED Light Bulbs, where I cover how light bulbs are measured and the different sizes and shapes available.
Feel free to leave any comments or suggestions below.