This handy guide will tell you about the main differences between, and uses of, the H1 and H7 car headlights, classified in the same group. Both are installed in the car and switch between each other as needed.
H1 bulbs are high beam lights used at night in open spaces, while H7 bulbs are dipped lights for everyday use. This means:
H1 bulbs have a longer range
H1 are marginally brighter
Both bulbs consume different wattage and can vary in voltage
H1s last longer because they're used less
In this guide of H1 vs H7 bulb, I'm going to explain:
More on the differences between the headlamps
The types of light bulbs used in each headlamp
Whether they're interchangeable
Whether H1s or H7s are brighter
Differences Between H1 and H7 Headlights: Comparison Table
The main difference between H1 and H7 bulbs is their purpose – H1 bulbs are to be used to illuminate wide open spaces while H7 bulbs are a dipped beam designed for everyday use in built-up areas.
Let's delve into the differences a little more:
| Spec | H7 | H1 |
| --- | --- | --- |
| Type | Low-beam | High-beam |
| Purpose | Daily driving | Open freeways, dark rural roads |
| Range | 160-200 ft | 350-400 ft |
| Lumen Output | up to 1350 lumens | up to 1410 lumens |
| Power Consumption | 6V or 12V, 55W | 12V, 65W |
What Are H1 Bulbs Used For?
An H1 light bulb is one designed to be used as a high beam light, and should only be used in dark rural roads where there is no oncoming traffic. They are a bright light with a long range of up to 400 feet, and they can dazzle other drives.
They have a maximum lumen output of 1,410 lumens according to US law, though this may vary for you if you live elsewhere in the world.
They're used in more modern vehicles. Older cars would have dual-beam lights that worked as both high and low beam lights, depending on the reflection angle. Now, cars use individual single beam lights for high and low beams.
What Is H7 Headlight Bulb?
H7 headlight bulbs are designed for an H7 low beam light. They are almost as bright as high beam lights, but due to their dipped angle in the car, they don't blind other drivers.
They're designed to be your regular headlamps, used when you're driving around areas where you'll often meet other drivers.
If you're using your H1 headlights and you see someone driving towards you, you should switch to the H7s until they have passed.
Because their fixed bream is at a dipped angle, their range is a lot less – around 160 feet on average, though sometimes longer.
Lasfit LED Headlights

High-quality, efficient LED headlights will enhance your driving experience and visibility on the road.
Plus, here's a special offer just for you: use code "FIRSTTIME10" at checkout to enjoy an exclusive 10% discount on your purchase over $50.
Check Price For H1
Check Price For H7
What Types Of Bulbs Are Installed In H1 And H7 Headlight?
There are three main types of bulb that can be used for H1 and H7 lights:
Halogen
High-Intensity Discharge (HID)
LED
The halogen headlight bulb was the first to be used in modern headlight housing design. They're low cost, but have a low lifespan.
HID lights are a much brighter light, but this can be problematic – they can sometimes be too bright. Indeed, in some states, it can be illegal when swapped out.
LED headlight bulbs offer a number of advantages over HID and halogen bulbs:
Bright and effective
Energy efficient and use little fuel even when left on while the car is idle
Have a long lifespan
The only drawback is the high initial cost of LED headlights, but the fact that they are much longer-lasting makes up for that.
Are H1 And H7 Lights Interchangeable?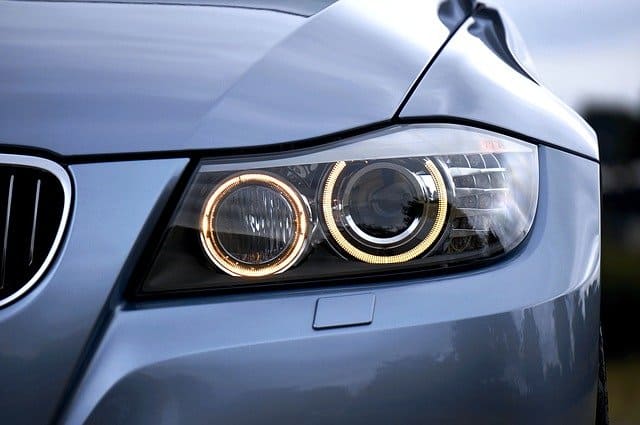 H1 and H7 light bulbs are not interchangeable. You have to make sure you buy the right type of bulb for the purpose.
Sure, they share a lot of similarities. They're both single beam bulbs with a single filament, and looking at them casually you could confuse them.
But they have different sockets, and have different power consumption too.
The H1 bulb uses base P14.5, and has a single flat metal insert, while the H7 uses the base PX26d which has two flat inserts.
Rest assured, since the bases are different, it is not easy to mistakenly interchange the two bulbs.
Bulb Classification
A really quick point on bulb classification – H1 and H7 bulbs are considered to be part of the same Group 1 classification of light. That still doesn't mean they're the same bulb.
Group 1 includes H1, H3, H4, H7, H11, HB3 and HB4 lights and are the types of bulb used for headlights and fog lights.
But they each have their own base and should be used for the right purpose.
There are lots of bulb options in Group 2 as well, which covers tail lights, cornering lights and so on.
H1 vs H7: Which Has Higher Light Output?
H1 bulbs are brighter than H7s. As per US regulations, a standard H1 bulb can output a maximum of 1410 lumens, while an H7 can output 1350 lumens. These are the maximums so bulbs may not reach these levels of brightness.
They also won't appear to be close in their light output. Remember that the fixed beam of the H7 bulb is aimed lower, to avoid blinding anyone coming towards the car.
Since the H1 is used as the high-beam headlights, which is the more spread out, higher beam, it is slightly brighter.
Before You Go…
It's really important to always check which type of bulb you should be buying, as well as make and model compatibility, when you're replacing your car's lights.
Buying the wrong bulb means it won't fit in the car, and it's designed for the wrong purpose anyway.
Upgrading the bulb types to LED H1s and H7s is a good way to improve the brightness of your headlight bulbs, and ensure they'll last a very long time.
H1s will likely last longer though, since most drivers use them much less frequently.
Read my guide on whether LED headlights drain a car battery next.
Claim your 10% discount on the first order with Lasfit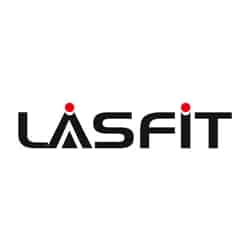 Lasfit offers high quality LED lighting for your car
Replace your dim halogen headlights with bright LED
LED lighting increases your visibility on the road during the day, and for you in the night
Select LED lighting that is exactly designed for your car
Buy with confidence having 45 days money back guarantee
Claim 10% off on your first order over $50, using the promo-code "FIRSTTIME10"!