Daylight Running Lights (DRLs) are designed to be used during the day (the name's a clue) to make your car more visible.
And if you want to make your car more visible, then surely a brighter light works best?
Well, not always – you want other drivers to be able to see you, but you don't want to blind them.
And with LED bulbs being so much brighter than their halogen counterparts, are they suitable for DRLs?
Yes, you can use LED bulbs as DRLs, but you need to ensure they're car compatible, correctly installed, and dimmed at night to prevent blinding other drivers. You might also need extra components such as a resistor or CANBus adapter to avoid flickering.
There's a lot to make sure you get right, so in this article I'm going to explain:
Why LED Day Running Lights are safe, if used correctly
What you need to consider when installing LED bulbs as DRLs
Potential causes for your lights flickering
The components you'll need to install an LED bulb as a DRL
Are LED Day Running Lights Safe To Use?
There are two types of Day Running Lights, and it's worth clarifying those first.
Many new cars, particularly those from European manufacturers, come with dedicated DRLs installed separately from the regular headlights.
They automatically switch on when you turn on the ignition and switch off or dim when you turn the headlights on. They're normally only on the front of the vehicle, although some have them on the rear too.
The reason that European car manufacturers install these is because, since 2011, all new cars and small delivery vans had to have them installed.
They don't need to be retrofitted to older cars. Still, anything new must have DRLs fitted according to European Union law.
Because of this, many cars will already come with LED DRLs installed, sometimes as a single light or as a strip.
They're used because they're brighter during daylight hours and can easily be set up in a newer vehicle to switch off or dim at night when they could otherwise cause glare. Also, because DRLs run throughout the day, the low-power draw of LED bulbs saves energy too.
Those laws don't apply everywhere. Canada has similar rules in place, but in the US they aren't mandatory.
As such, many vehicles that use DRLs just have them as a setting on the high beam bulb, so that they're entirely optional. You can also retrofit headlamps to work on a DRL setting – they'll need to be programmed by a specialist, though with a dedicated circuit.
That setting is important. DRLs aren't supposed to illuminate the road. They're purely designed to make your car more visible to others.
And with the brightness of LED lights, you can't just hope to add them as headlamps and leave them switched on, as you will blind other drivers.
LED bulbs are directional, too – they aim light in a particular pattern. So you must buy a quality LED bulb from a reputable source to ensure that it's been manufactured to the required standards.
Don't miss out: Can LED Bulbs Be Used In Projector Headlights?
Otherwise, it might not be correctly aligned, which could also cause it to dazzle other road users. This also matters when it comes to installation – a high-quality bulb installed incorrectly will have just the same issues.
There is no official law on how bright a DRL bulb should be, and many bulbs aren't sold based on their brightness. As a rough guide, you should expect the average DRL to be around 350-500 lumens, and rarely more than that.
As a comparison, the main halogen headlamp will usually provide around 1,400 lumens.
LED bulbs are marketed as being 2-300% more powerful than halogen and can certainly get much higher. However, they won't be road-legal as main headlamps.
Those figures do clearly demonstrate why DRLs need to be dimmed, particularly when using LED bulbs that can be many times brighter than the average DRL output, as otherwise you could dazzle oncoming drivers at night.
Read more: Why Do LED Bulbs Say For Off-Road Use Only?
Things To Consider When Installing LED As DRL
The first thing you need to consider when buying your LED bulb to use as DRL is that the wattage matches the DRL circuit in your vehicle. If you buy a bulb that draws too much power, it could cause it to blow out quickly.
Existing DRL circuits are designed to provide less power, to stop your lights from shining too brightly. But you need to make sure there's still sufficient power for your chosen bulb.
You also need to make sure the bulb is compatible with your make and model of the car. There isn't a one-size-fits-all bulb, and it'll depend on how you're installing the DRL too.
I often recommend Lasfit as they sell great quality headlights and make it really easy to browse their range, with sections where you can look at bulbs suited to different cars.
They also sell these bulbs which have a chip that lets you use your head lights as DRLs.
Why Can LED DRL Flicker?
Sometimes, LED lights can flicker when they're used as DRL lights. This is a distraction both for yourself and other drivers, and you'll need to rectify it.
Part of the problem could simply be a poor-quality bulb. LEDs are growing in popularity, and with that comes a broader range of options when you're buying.
Secondly, it could be that your bulb is either not drawing enough power from the circuit, or it's being damaged by too much power – again, check the bulb is compatible with your system.
Another common cause is a CANBus system. Many cars have one of these to help control your lights.
But when you install LEDs, which draw lower power, the CANBus thinks there's an error, and it can limit the power, which results in flickering.
You'll just need to install a CANBus adapter if that's the case.
There are other reasons too, which are sometimes specific to the make and model of your car. This forum topic has some useful discussion – if your lights are flickering, feel free to take a look to see if your problem is resolved.
I've also written another article on the causes of DRL flickering.
What Components Do You Need For Installing LED As DRL?
If you're installing an LED DRL bulb, you firstly need to make sure, as I've mentioned, that the bulb is suited to your car.
Once you've resolved that, you may need a CANBus adapter, like this one. These stop any error messages or flickering with LED bulbs that draw lower power on a car with a CANBus system.
You'll need to make sure you find the one that's right for your car; just like with bulbs, they can vary.
If you aren't sure which is right for you, speak to your retailer – they'll be able to recommend the correct one.
CANBus adapters often come with necessary resistors installed in them, but often flickering issues can also be resolved by installing a resistor itself without the adapter.
Further reading: Do Off Market LED Headlights Void Car's Warranty?
Final Words
Studies have shown that Daylight Running Lights can improve driving safety, although some North American studies both refute the effectiveness and necessity when compared to low-light countries in Europe.
If you opt for DRL lights, LED bulbs are a practical solution – they draw lower power and are brighter during the day to ensure they're visible. They just need to be dimmed correctly at night to ensure they're safe to use.
Do you have DRL lights on your car or truck already, and if not, have you considered installing them? Do you think that they make driving safer, or have you always thought they were unnecessary?
Let me know your DRL thoughts in the comments below.
Claim your 10% discount on the first order with Lasfit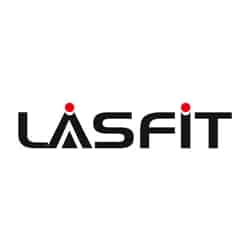 Lasfit offers high quality LED lighting for your car
Replace your dim halogen headlights with bright LED
LED lighting increases your visibility on the road during the day, and for you in the night
Select LED lighting that is exactly designed for your car
Buy with confidence having 45 days money back guarantee
Claim 10% off on your first order over $50, using the promo-code "FIRSTTIME10"!